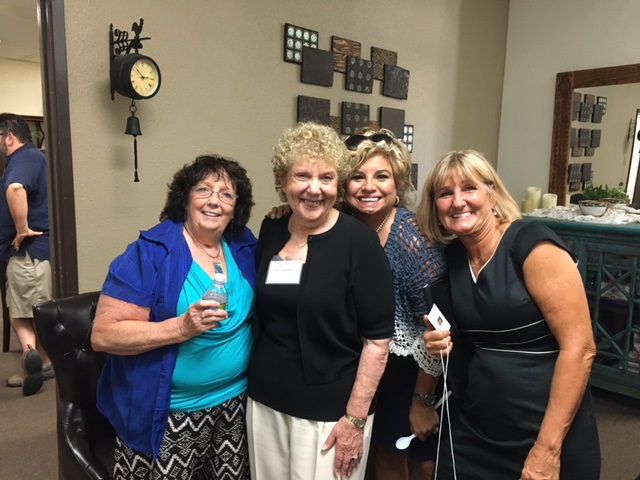 Recovery, happiness and ice cream filled the offices, reception area and halls of Advanced Therapeutic Services last Friday.  Pondering our third anniversary brought so much joy to our hearts that we couldn't wait to celebrate the achievement and blessings with others in the recovery community.  The event turned out to be more than just a get together… it was a time for friends in the recovery field to talk about their art, their passions and their future plans.
Sometimes our line of work can make our hearts heavy, but our Ice Cream Social allowed several of us recovery professionals to think about the best aspects of recovery – like living life to the fullest! Present at this lovely event were talented and passionate marketers, counselors and owners of treatment centers and sober livings.  In candid and friendly discussions over our Coldstone favorites, we all shared aspects of our lives we normally don't talk about at work.  A therapist shared beautiful artwork, a fine art photographer shared details about one of his most recent projects and a couple of committed recovery industry marketers discussed exciting travel plans that seemed more like spiritual escapades!
This celebratory event gave us a chance to bring the joys of life to the forefront and replenished us. We at ATS are certain that joy and gratitude help us to bring more positive energy and higher quality treatment to our clients.  And, we are grateful for all we've been able to offer to individuals seeking outpatient and intensive outpatient treatment for the last three years.  We look forward to many more opportunities to serve the community we love!
Save
Save