C-Suite Conference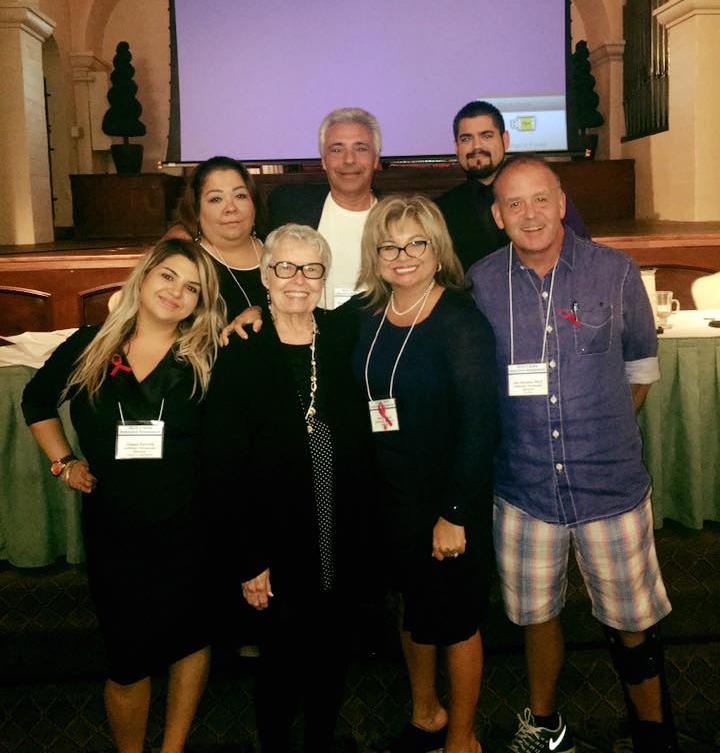 RecoveryView.com, an online journal, kicked off National Recovery Month with the C-Suite Executive Symposium, subtitled "Strategies for Behavioral Healthcare and Substance Abuse Treatment in the New Insurance Economy. RecoveryView.com." The topics covered were a matter of great import for treatment centers and individual practitioners. Most of all, each of the issues discussed directly bears on the decisions insurance companies make with regard to claims filed by treatment centers. Client-care is at risk when insurance companies don't pay out, so it was inspiring and comforting for many in the industry to see the huge number of professionals come together to sort out the issues at hand.
Renee Popovits, J.D. then shared her insights and expertise in "Corporate compliance" making it clear that every facility must have a code of ethics.
Sharon Rain, a marketer for Advanced Therapeutic Services says she "really enjoyed the attorneys as well as hearing from Cigna." That is Cigna's Chief Medical Officer, Douglas Nemecek, M.D., M.B.A. Rain appreciated the opportunity to cultivate a better understanding of what has been happening in the insurance industry. "I didn't know the details before. There has been anxiety about what has been happening with the insurance companies."  While Rain felt some unsettled vibes in the room, she feels that "with everybody working together, there is no doubt things are going to get better."
Tony Marquez, consultant, called the symposium "very informative and inspiring."  To deal with the drug epidemic as an individual or as a business is one thing, but to begin addressing these issues from an insurance perspective, is something that Marquez found inspiring.
"We need to keep up this dialogue," said Marquez. "Also, it was very courageous of the Cigna person today to open up a dialogue that brings up points on opposite sides of the road."
Sheila Mason, a nurse who has worked in behavioral health care for over 30 years said
"the presentations were so detailed and eye-catching."  She particularly loved the presentation by Dr. Louise Stanger on "Standard of Care and Ethical Issues. "Dr. Stanger was animated and engaging, said Mason. Mason was also intrigued by Stampp Corbin's, MBA, presentation on "Mental Health Parity: Your Business, Your Rights, Your Bottom Line."  She was surprised that mental health centers could ask for an external review in the case of a denial by an insurance company.
"I've done appeals for over ten years…" she said. But had never heard of this external review option.
A trend in the industry is to see businesses not as competitors but as partners in a joint effort toward better ethics and more power in the dialogue with large insurance companies. Scott Kiloby, J.D., Addiction Treatment Advocacy Coalition Board member, said that it's important to share information. He also pointed out that there is a two-pronged approach that consists of standing up to the insurance companies and remaining compliant. Other presenters on the Executive Panel with Kiloby were Lori Phelps, Ph.D., Pete Nielson, Sherry Daley, and Rebecca Flood, MHS, LCDC, CADCII, BRI II.  The panel was moderated by Joan Borsten who has become well known for fighting against certain insurance company decisions that have impacted individuals and professionals across the Recovery Industry.
The C-Suite event was sponsored by several treatment centers and others in the recovery industry. It also featured exhibitors. Those present were Advanced Therapeutic Services, Hope by the Sea, Addiction Treatment Coalition, A&M Symposium, Benchmark Transitions, Dynamic, Hired Power, Millennium, Milestones Ranch Malibu, Catalyst Group and His House Treatment Centers.
Josie Herndon of Advanced Therapeutic Services is glad that "the conversation in the industry has started." She pointed out that national associations are now working together and talking about future collaborations.
While there is quite a ways to go, the C-Suite conversations demonstrated that quality of care, efficiency and the best ethics on both sides of the conversation will be essential to making sure that clients and treatment centers come out as winners.
As Marvin Ventrell, J.D. of National Association of Addiction Treatment Providers put it,
"The transformation of a human being must be our guiding objective."