Insights from a Musical Journey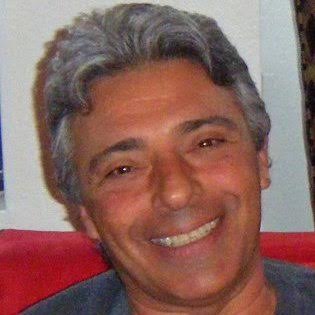 The creative arts are a powerful way to understand and explore life experiences. In fact, addiction recovery and the deeper search behind the recovery process are often best understood without words. So how does the lifelong musical journey of a Psychologist affect his own life and the life of those in recovery?
Dr. Ray Montella, Advanced Therapeutic Services' Clinical Director, has been playing bass since he was 13 years old and has some valuable insights on this.  
"I just turned 63 so if my math is correct that would be half a century," he says.
Dr. Ray's friends started a band. One was a drummer and another a guitar player. The eldest played piano.  Dr. Ray wanted to be in this band… and the only missing instrument was the bass!
Playing bass was such an integral part of Dr. Montella's life that even when he was pushed out of the noisy rock band – because he aligned more with the musical stylings of artists like Crosby Still & Nash – he kept on playing.  He joined the school band where he learned to read and write music.  From there he progressed to concerts and performances.
"I played for shows back then… for people that kids won't remember, like Rita Moreno. She was Maria in the movie West Side Story," he says. " I played for Jerry Lewis and many others that are no longer with us. Did some Broadway shows and theater as well but my real love is jazz, Motown and Funk."
Dr. Ray posits that music is a combination of math, science, physics, patterns and creativity.
"There is an architecture to making it all work but sound effortless. Therapy is no different to me. A person's life is also a combination of those things, we sometimes call it the mind, body, soul connection.  Definably, there is a science to observing patterns and a discipline to putting together the building blocks to one's life. The variation in one's experiences from another's are endless as are the possible combinations of music. Life, like music, has dissonance and harmony depending on the combinations of vibrations or frequencies," he says. " It takes a skilled, talented and practiced musician to learn how to navigate and interpret the instrument and then transpose it into a sound."
When asked how his personal, musical background affects his clients, he says "A bass player needs to understand the intent and pattern of the drummer's rhythms, and the melody and harmony from the other instruments in order to find the link that connects them. That is the skill I use when looking at a person's life to see, in essence, what music they have composed that created the harmony or dissonance…and then help them compose a song they want to sing."
Many treatment centers, like ATS, have included Creative Expression as a part of their Intensive Outpatient group schedules.  ATS's Creative Expression curriculum includes Poetry in Motion, Arts and Crafts, Intentional Collaging, Creative Rituals and many more classes that are set to specially curated musical soundtracks. Each of the classes invite clients to bring their artistic knowledge, musical knowledge included, to enrich the experience with new layers of beauty and understanding .  The visual, auditory and tactile experiences are often insightful and even profound.
Dr. Ray likes to encourage clients to find whatever expression gives them a creative outlet and feels that music not much different than therapy. To compare therapy to music…you have to learn and develop your theory and scales first so you can execute the music. In therapy we are putting together the scales, therapy and techniques so one can then go play and know how to be proficient in the expression and performance of their life. Playing music is the end product of the hours put into practice and understanding."
He ends by saying, "When it's time for the performance…it's time to stop analyzing and just feel the fruits of the hard labor of your practice."